OMA - Field of BSV
Print out of the OMA Field of BSV test. The area of BSV is hatched; there is an option to reverse the area for BSV to be clear instead of hatched.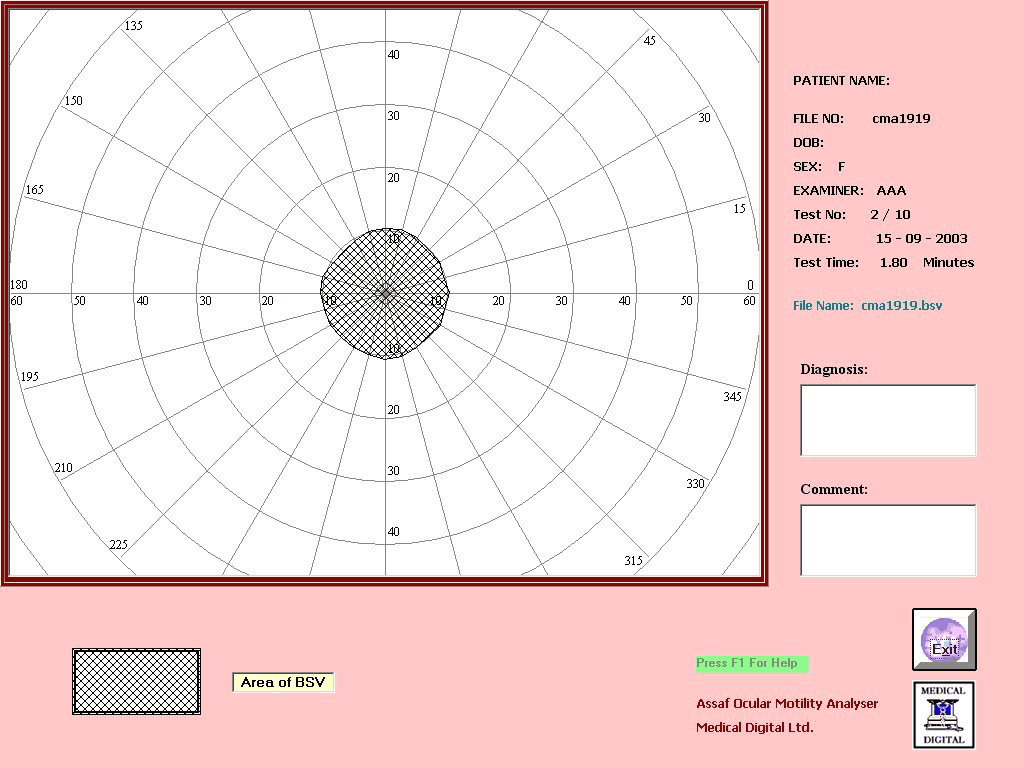 Field of BSV - Test features
Adjust the ball speed for new patients – at the start of the test press arrow-up for faster and arrow down for slower speed. Press Enter when happy with speed level. The ball speed for old patients is saved with the file and retrieved automatically.
Test every other meridian option
Pause test
Go back- retest the previous meridian
Change ball colour
Print test on paper or as pdf file
Save test
Toggles the area of BSV hatched or clear.
Navigate among various tests.
Plus many other features.